New York City is home to a vibrant ecosystem of local makers and manufacturers, whose products range from jams and hot sauce, to marine data collection equipment and airplane parts. The Made in NYC community includes over 1,600 member companies across the five boroughs, celebrating a legacy of high-quality manufacturing that is both historically recognized and increasingly innovative.
Our membership features a dynamic melting pot of companies led by native New Yorkers and immigrants alike, who proudly craft unique products for their neighbors that speak to who they are, and what's important to them.
Made in NYC is a membership-based initiative that helps makers expand their markets, reach more consumers, connect with other local manufacturers, and capitalize on the NYC brand.
Members receive:
A company profile in our online directory
Access to free marketing and branding workshops through the Made in NYC Learning Lab
Sales opportunities at local markets and retail stores
Features in our social media campaigns
Free one-on-one business assistance through Office Hours
Access to members-only events during the annual Made in NYC Week and at quarterly Made Here, Meet Here networking events
A toolkit of Made in NYC branded materials to help you promote your business
The Made in NYC logo to use on your website, tags and/or packaging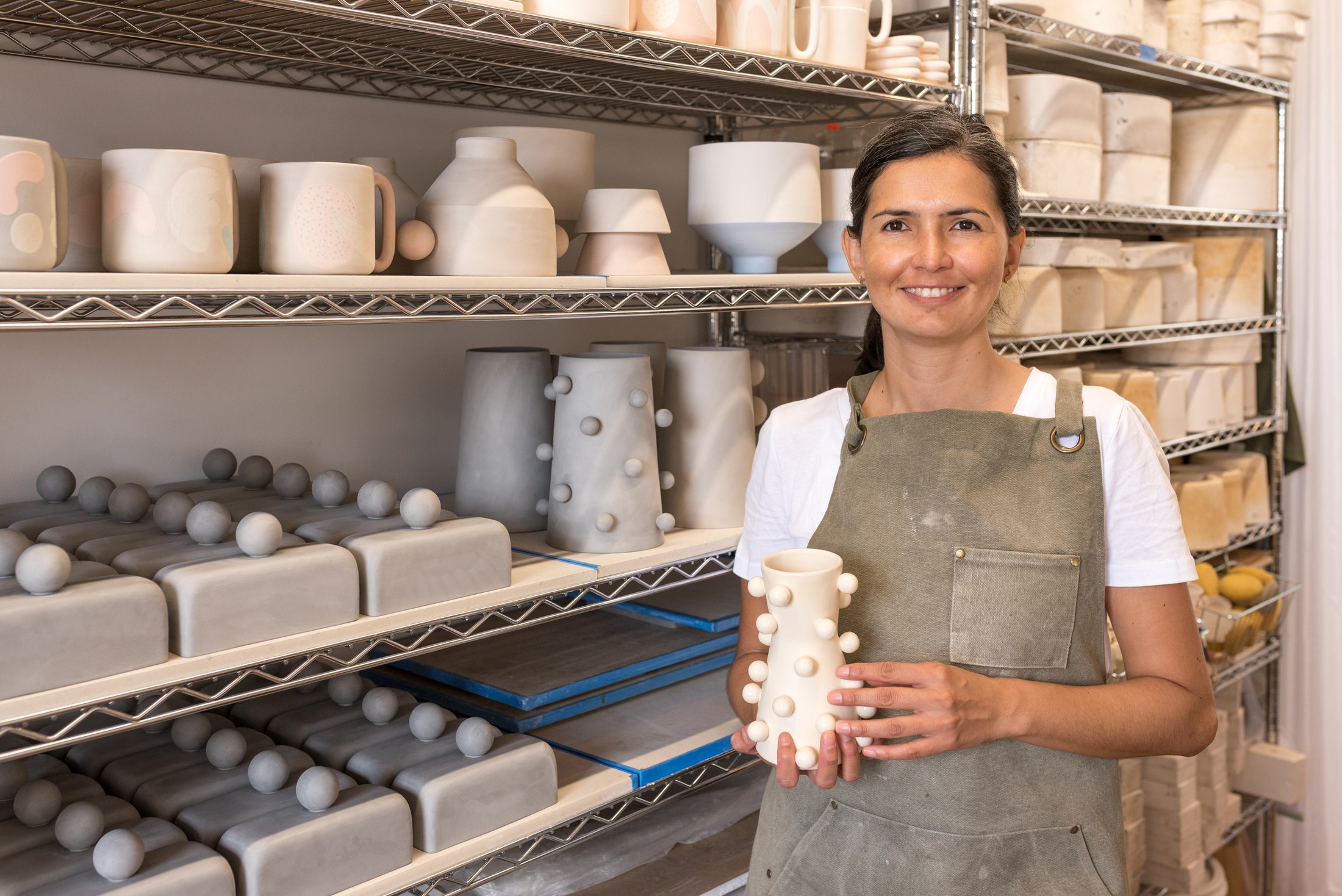 Catalina Parra of Base Ceramics in her studio in Bushwick, Brooklyn. Photo by Jacob Grumulaitis
To be eligible for Made in NYC membership, your business must meet the following requirements:
Manufacture a physical product or offer a manufacturing service in the five boroughs of New York City (must be more than 50% in NYC);
Have the equivalent of at least one full-time employee (can include yourself);
Registered with a business license and/or generated at least $500 in revenue in the past year.
Interested in becoming a Made in NYC member? Membership is completely free. Click the button below and fill out the brief form. A member of our team will review your application and get back to you, usually within two weeks.