News & Events
A look back on Made in NYC Week 2023
Posted on May 22, 2023 /
Made in NYC News
The fifth annual Made in NYC Week celebrated the manufacturing community of New York with an Opening Night Party, 6 Pop-Up Markets, and 8 Curated Retail Collections in brick and mortar stores throughout the city. Over 130 Made in NYC members participated in this year's events and local products were showcased to tens of thousands of New Yorkers. Look below for a recap of the events that spanned from Friday, May 5 to Sunday, May 14, 2023.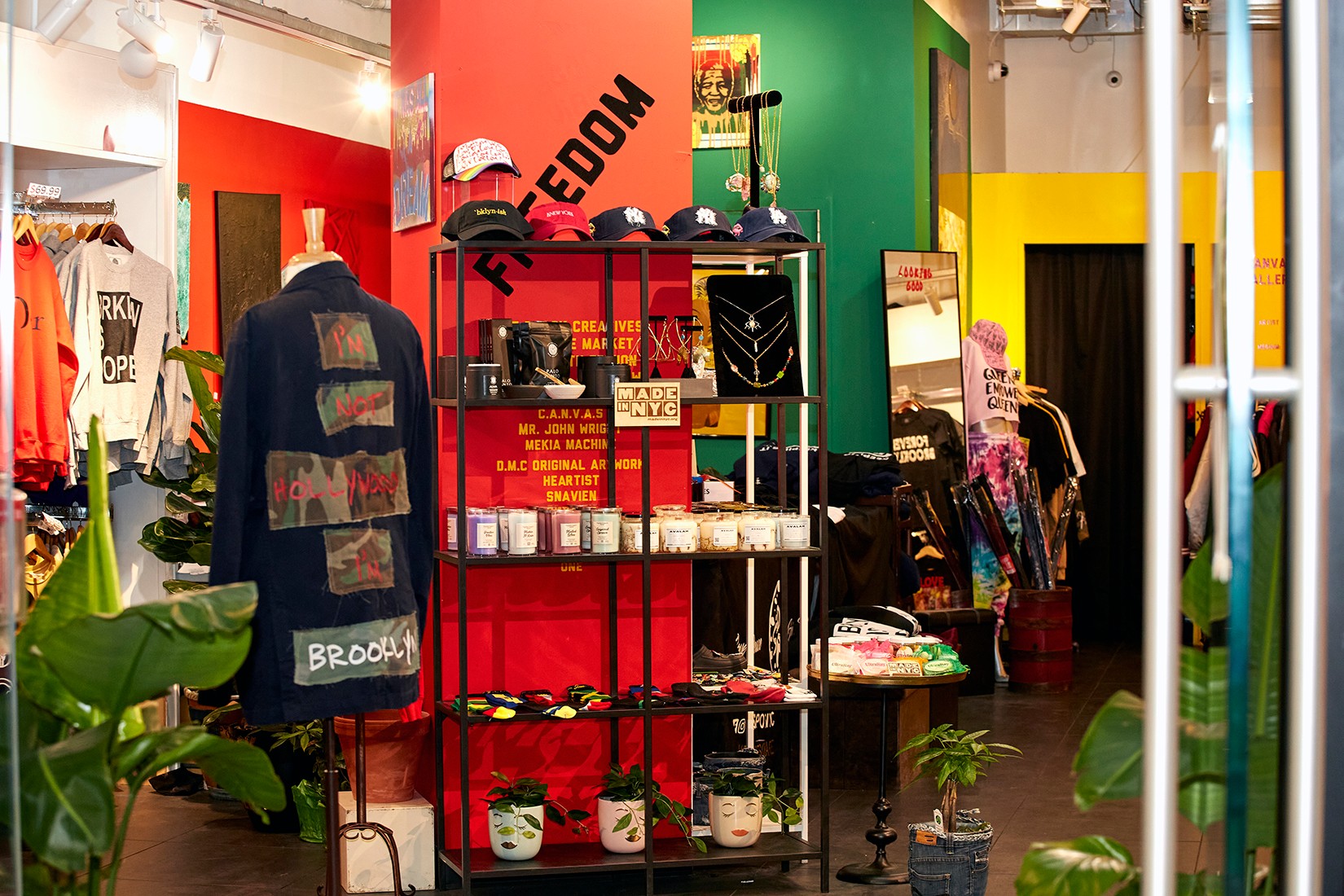 Made in NYC members, partners and supporters came together on May 5 for an evening of revelry to celebrate the launch of Made in NYC Week 2023 at City Point BKLYN.
Photography by Constance Faulk
Curated Retail Collections
Made in NYC member products were featured at eight local brick-and-mortar retailers and boutiques across New York City. Our retail partners curated collections of Made in NYC products ranging from handmade ceramics to tarot cards, celebrating makers and the stores that are a vital part of the local manufacturing ecosystem.
Photography by Constance Faulk
Made in NYC members were featured in pop-up markets across the boroughs, including The Makers Show, Hester Street Fair, Grand Bazaar NYC, FAD Market, Queens Night Market, and Spaciously over the ten-day event. From the corridor of City Point BKLYN to the Seaport, members sold their wares to New Yorkers and expanded their consumer followings.
Photography by Constance Faulk
More News & Events