News & Events
Made in NYC Week 2021 Recap
Posted on October 20, 2021 /
Made in NYC News
Made in NYC Week 2021 ran from Friday, October 1 to Saturday, October 9, 2021. See below for a brief recap of the events.
Photography by Arleth Pando
The fourth annual Made in NYC Week celebrated the vibrancy of New York makers with virtual discussions and outdoor markets in all five boroughs. This year's celebration featured 8 Pop-Up Markets, two Digital Dialogues, and over 60 Made in NYC members, along with tens of thousands of New Yorkers.
We partnered with some of NYC's most established markets and retail partners to help reopen the city in all five boroughs! Made in NYC members' products were sold at FAD Market, Grand Bazaar NYC, Van Duzer and the Bronx Night Market.
The party kicked off October 2nd with Blocktoberfest, the annual celebration of craft beer brewed right here in NYC. Held this year at the Brooklyn Navy Yard, Blocktoberfest brought together dozens of the city's most unique and exciting breweries. Then we celebrated the opening of local brick and mortar retailer Lockwood's fourth store, with a backyard Pop-Up Market in Williamsburg.
Reimagining the Future of Manufacturing
A series of digital dialogues brought Made in NYC members to the forefront to share stories of how they are reimagining the future of local making. Local Making Reimagined spotlighted new products, ownership models and community engaged manufacturers, while Stories from the Homefront discussed the benefits and challenges of starting a production based business out of the home.
You can watch and rewatch the panel events whenever you like at the website below.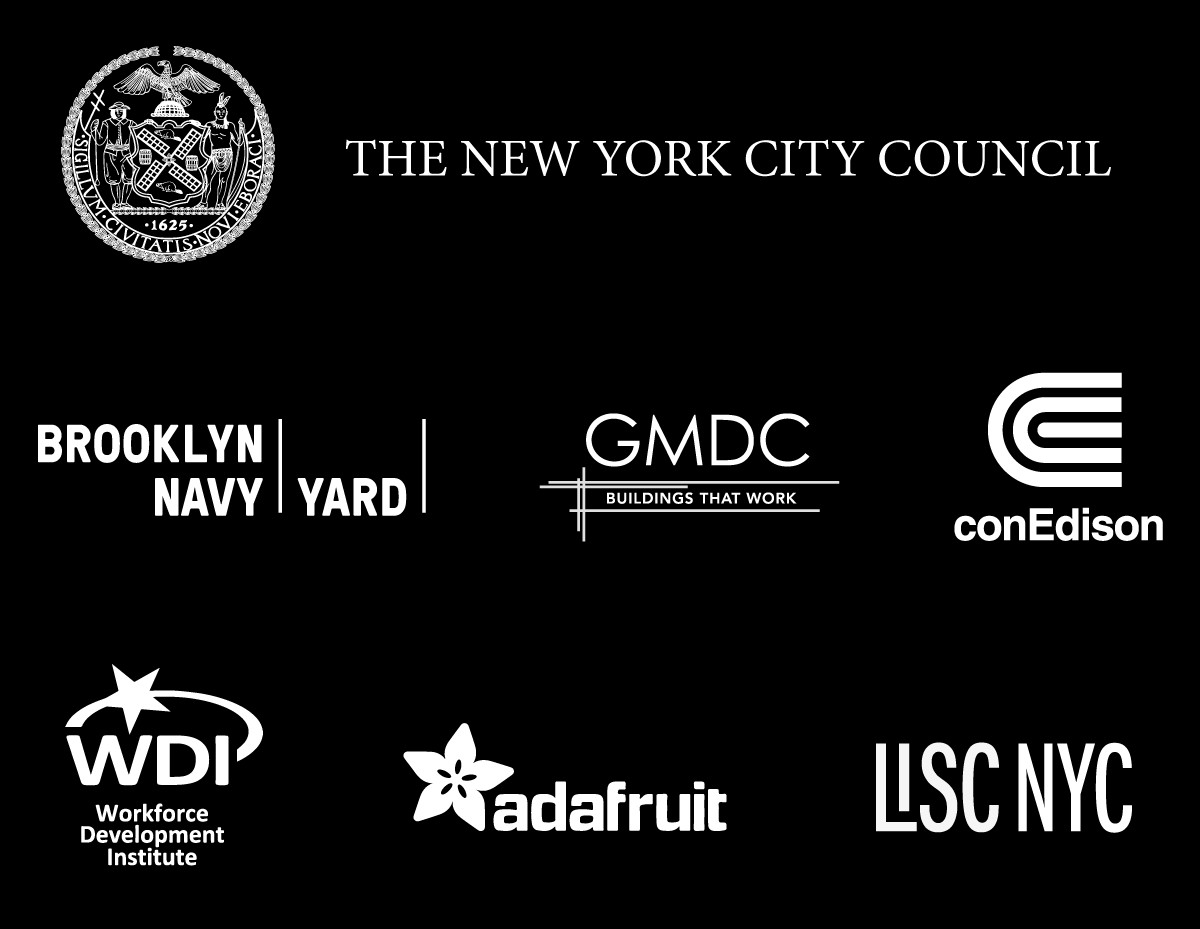 More News & Events