News & Events
Announcing Made in NYC Week 2021
Posted on September 16, 2021 /
Made in NYC News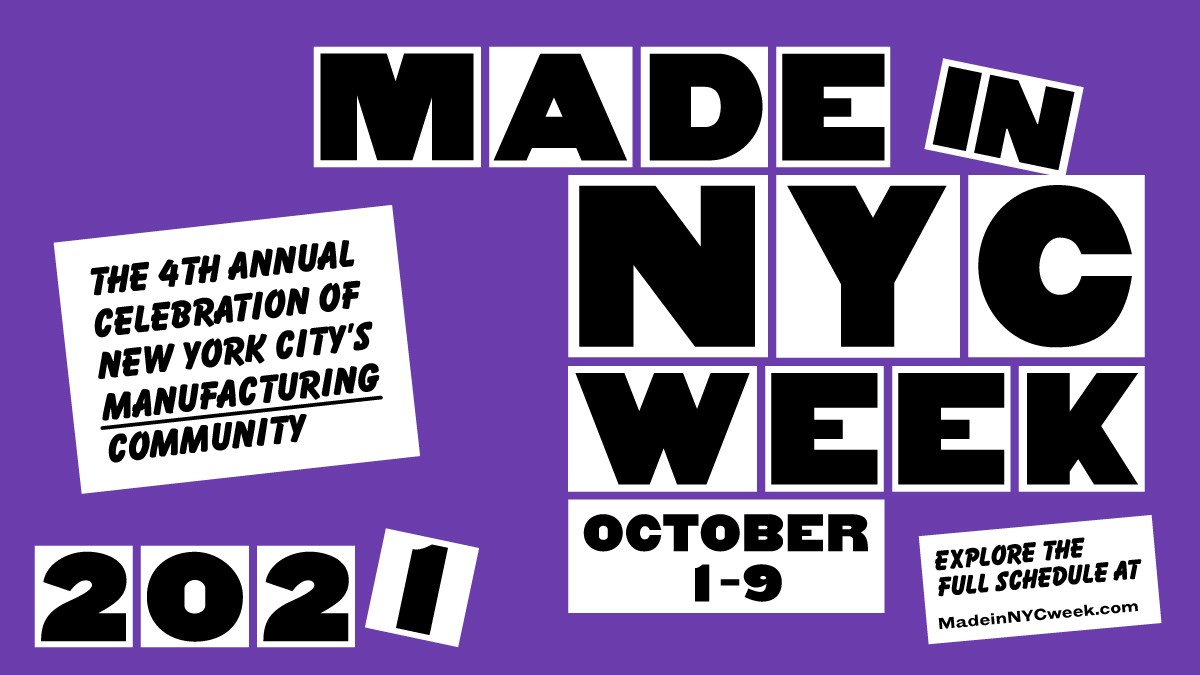 Made in NYC Week 2021, the 4th annual celebration of New York City's manufacturing and maker community, reimagined a more equitable future for New York City and highlighted how its creative and dynamic manufacturers are an essential part of what comes next.
Made in NYC Week 2021 ran from Friday, October 1 to Saturday, October 9, 2021, and featured pop-up markets and digital dialogues spotlighting locally-made products and the stories of the people who make them.
In 2021, Made in NYC collaborated with established local market and retail partners to help reopen the city through pop-up markets touching down in every borough. Made in NYC member businesses popped up to sell their products at FAD Market, Grand Bazaar NYC, The Bronx Night Market, NYC Brewers Guild Blocktoberfest, Lockwood, and Van Duzer Artisan Market. Shoppers explored neighborhoods from the Bronx to Staten Island to browse and buy high-quality, locally-made goods directly from their makers. Explore the boroughs while stocking up on hot sauce from Cantina Royal Hot Sauce, sipping beer from Talea Beer Co., shopping soap from Bubbly Moon Naturals, and more.
Take it slow on the weekdays and tune in from the comfort of your couch to two digital dialogues: Local Making Reimagined, which discussed how NYC's manufacturers are reimagining the future of local making through innovation, and Stories From The Homefront, a unique showcase of the complexities and benefits of home-based production.
Launched in 2003 to help companies recover after 9/11, Made in NYC is an initiative of the Pratt Center for Community Development that provides skills-building opportunities, marketing services, promotional platforms, and small business assistance for free to over 1,500 local manufacturers and makers in New York City. Made in NYC also facilitates local collaborations and advocates for manufacturing in the city. Made in NYC has a close connection to the city's creative and design community.
More News & Events