News & Events
Fashion Week Brooklyn X Made in NYC Runway Show April 8th
Posted on April 4, 2022 /
Made in NYC News
630 Flushing Avenue, Brooklyn
The Fashion Week Brooklyn x Made in NYC Runway Show on Friday, April 8th celebrated sustainable fashion collections, made right here in New York City. Five Made in NYC member companies from across the city presented collections expertly crafted in their studios and with manufacturing partners in New York City's storied Garment District.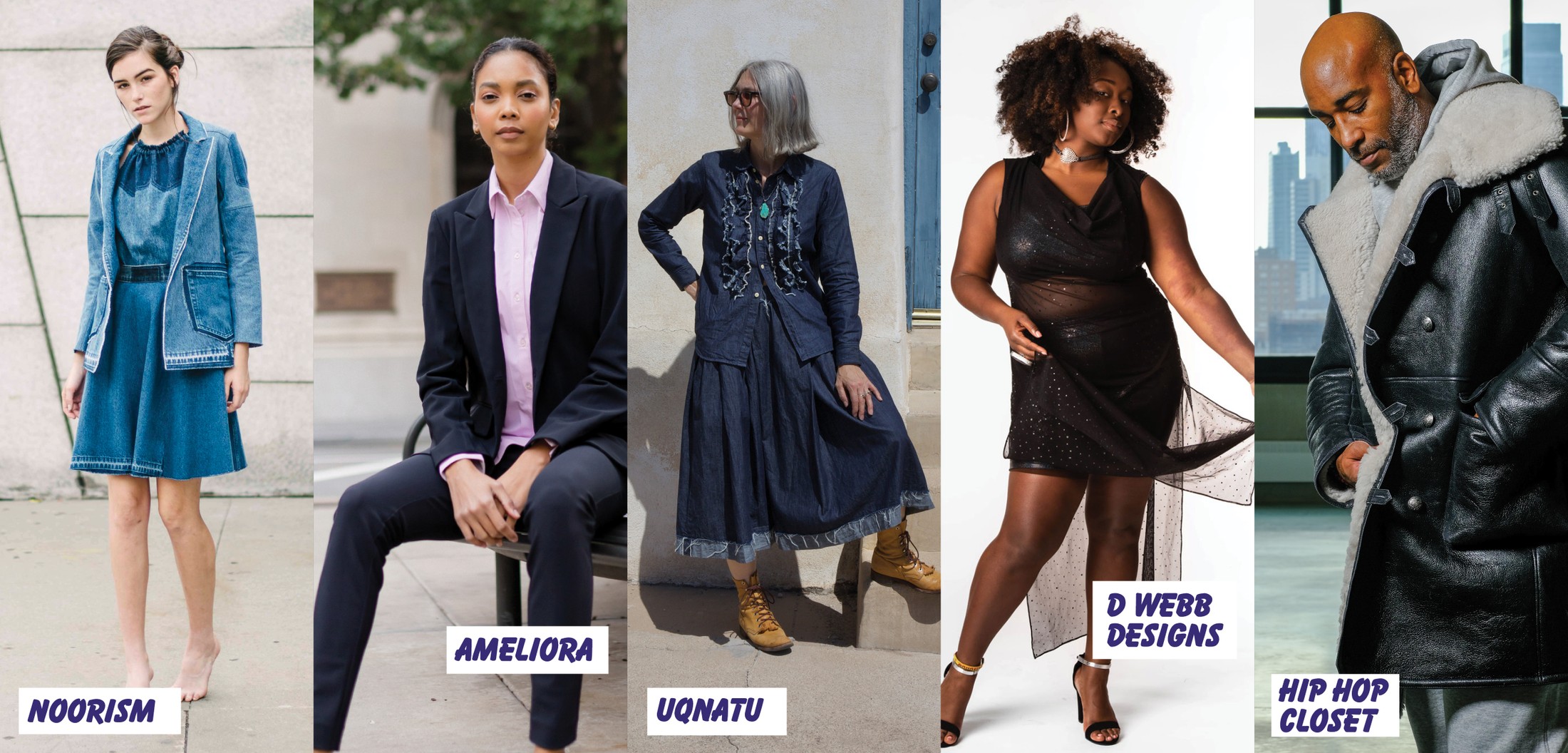 "I believe that if you can combine creativity and technicality as a designer you can make the impossible possible."
–Debbie Despina Cartsos, Owner/Designer of D.Webb Designs.
On Friday, April 8th, Fashion Week Brooklyn welcomed nine Made in NYC companies, all of whom are helmed by women. Their collections ranged from upcycled denim to cutting-edge couture. The featured artists' designs included timelessly stylish workwear and 'Glamleisure', along with styles that celebrate Hip Hop and festival culture. The runway show brought to the forefront designs that deconstruct and reconstruct materials that would otherwise be sent to landfill. Designing with a deep appreciation for nature, the environment, and fellow New Yorkers, each of the collections included celebrated the importance of local production.
"As a woman-led company, every decision we make is driven by our mission to uplift, elevate and empower our fellow women. We value your time, so we have taken every possible step to ensure that each purchase you make with us is of the highest quality and the best fit."
– Adrienne Kronovet, CEO of Ameliora.
In addition to designing and manufacturing in their studios across the five boroughs of New York City, each of the featured brands work closely with the Garment Center in Manhattan. Fabrics are sourced from Fabric 38 Inc, Mood Fabrics, Guide Fabrics, and Zentex Fabrics, while Amore Cutting supports fabric cutting. Buttons and snaps are supplied by Tiger Buttons, C&C Button Inc, Steinlauf and Stoller, and Botani Trimmings. Grading and marking is performed by Quality Patterns and NY Pattern Service. The designers are supported with sample production from Raju Fashion, Ju Su Fang Pattern Inc, and K&L Productions.
More News & Events